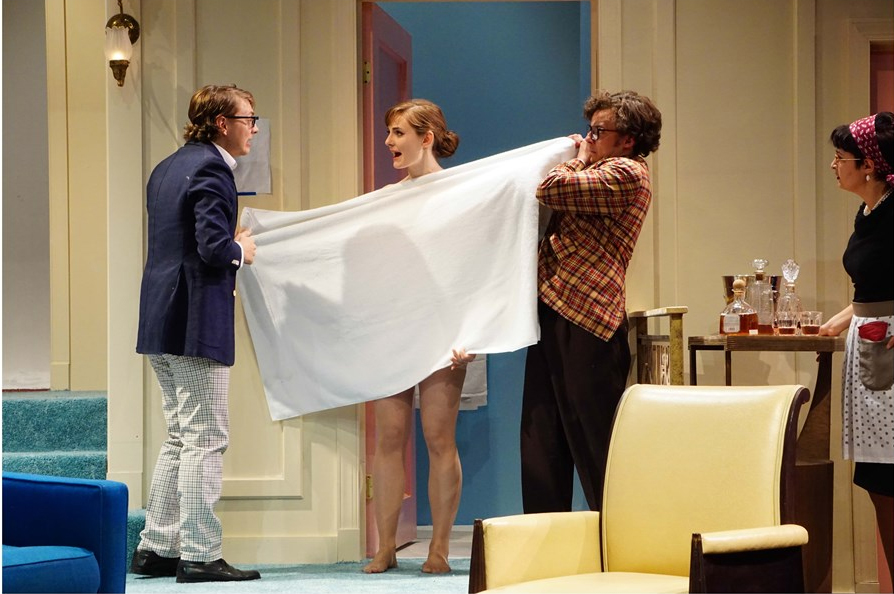 Sound Design Concept
A farce - lots of repetition/rule of three's with doorbells and phone rings. Transitional music was French "Yé-Yé Pop" of the '60s.
The play is set in the 1960s, and centers on bachelor Bernard, who has a flat in Paris and three attractive stewardesses all engaged to him without knowing about each other. But Bernard's life gets bumpy when his friend Robert comes to stay, and a new, speedier Boeing jet disrupts his careful planning. Soon all three stewardesses are in the city simultaneously, timid Robert forgets which lies to tell to whom, and catastrophe looms.
Directed by Marc Williams
Sound Design by Maria Wurttele
Lighting Design by Dominic Abbenante
Scenic Design by Robin Vest